Last updated on July 30th, 2023.
In the March edition of Popular Mechanics there's a special report for those looking to join the skilled trades. It's titled, "How To Become A Skilled Tradesperson."
The fact that Popular Mechanics is writing about the trades and how they need to make a strong comeback is quite a relief. Relief you say?
Yes.
Lack of Licensed Tradesmen
When there's a lack of licensed tradesmen in the labor force two major things happen:
1. Unlicensed and unqualified people are hired to complete jobs they have no business working on
2. Licensed and qualified tradesmen are sought after and paid higher wages due to the laws of supply and demand.
This is a definite win for those of us who are licensed. So who loses?
Everyone else.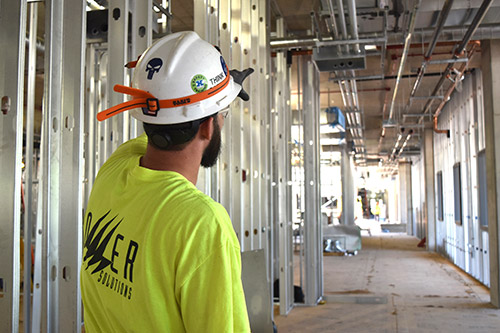 Think of the construction jobs, new homes being built, water treatment plants, etc. that put projects on hold because of the lack of licensed and qualified electricians available for work. The economy needs electricians to build commercial facilities, residencies, and to support the growing data center market across the United States.
Depending on where you live, getting started in the electrical trade can have it's challenges.
Areas where the electrical union has a strong market share have longer wait times to join the trade due to apprenticeship admission limitations. Other areas where non-union companies have a strong market share are typically easier to get hired on as a new apprentice.
Enduring the wait times to join an apprenticeship can be a better alternative than loading up on student debt. According to the National Center for Education Statistics, "between 2006–07 and 2016–17, prices for undergraduate tuition, fees, room, and board at public institutions rose 31 percent, and prices at private nonprofit institutions rose 24 percent."
That's an increase from $18,000 to $26,000 in a decade.
Think Long-Term Finances
I looked back at on what I spent during my five year apprenticeship and it totaled out to be just over $3000 on books, tools, and clothing. The majority of the costs were book purchases at the start of a new school year and the rest went to new tools and buying new higher quality clothing and boots.
So instead of spending $72,000 to $104,000 over four years and saddling yourself with debt immediately following graduation, look at how spending only $3,000 over five years can position you in the future.